Enofusión rewards Juan Vázquez Gancedo with the Career and Innovation Award
Friday January 25th, 2019
(Español) Le otorgan Premio D. Luis Hidalgo por su trabajo al frente de la cooperativa
(Español) Le otorgan Premio D. Luis Hidalgo por su trabajo al frente de la cooperativa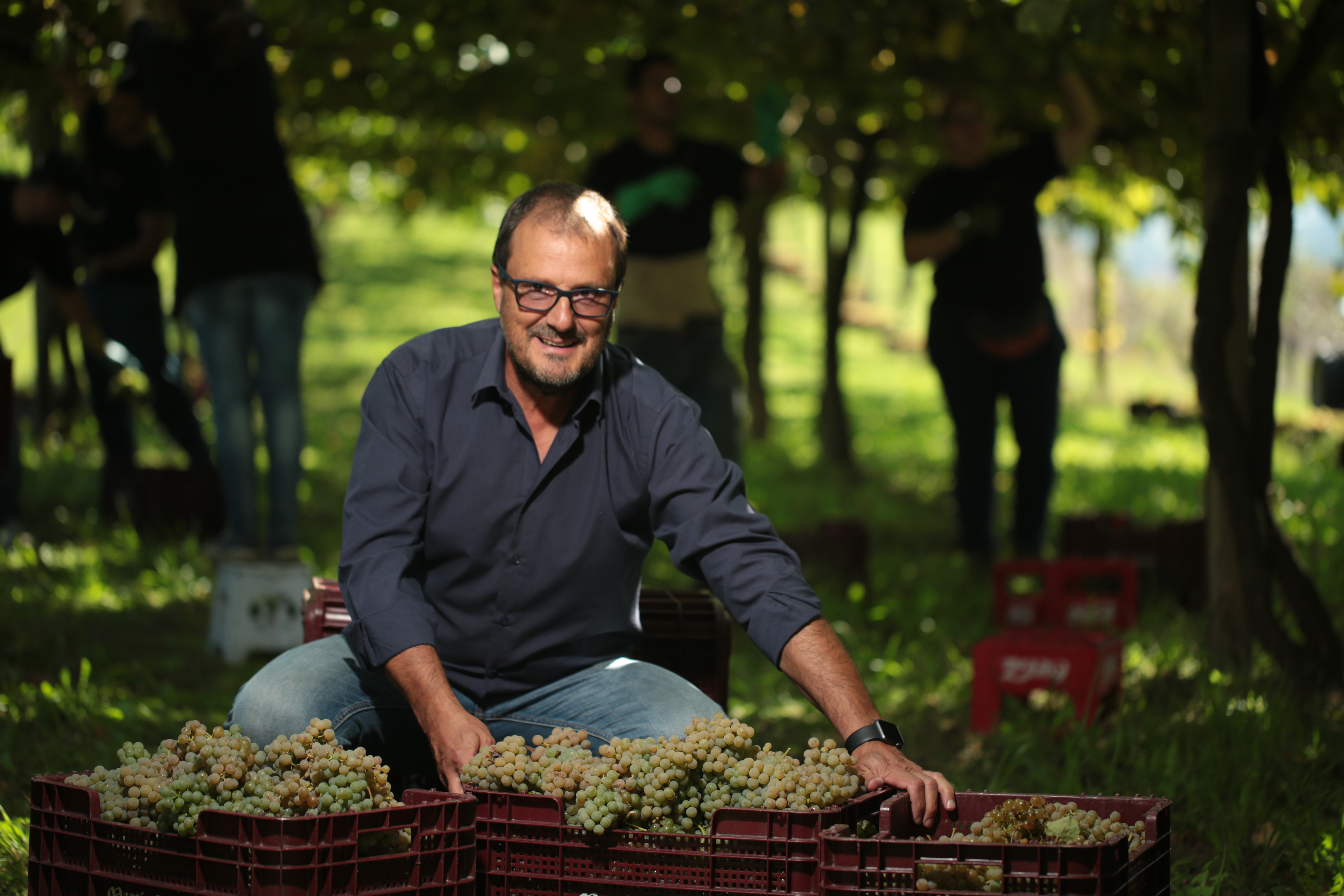 Enofusión has decided to reward Juan Vázquez as an outstanding figure of the wine industry "because he has taken the Galician Coop to the highest quality standards as well as for his continuous work in R&D and his constant support to cultural projects". The awards ceremony took place during the International Summit of Gastronomy Madrid Fusión, last Tuesday, January 29th.
Juan Vázquez, with a degree in Business Studies and CEO of Bodegas Martín Códax since 1995, is also a viticulturist and a shareholder of Viticultores Martín Códax. He combines the winery's management with other important jobs in the agri-food industry such as President of the Galician Food Cluster, expert master of The Spanish Wine Market Observatory, vocal of The Board of Directors of the Wine Technological Platform and vocal of the Consello Regulador Rías Baixas. All of this has not made him give up his passion for teaching, which he still pursues, being a Marketing professor for the Direction and International Trade Management Masters Degree at the University of Santiago de Compostela. Positions and occupations which endorse the award he was given.
His career in the wine industry has already been awarded at the International Wine Challenge Merchant Awards, where a jury of professionals of the industry, have named him Personality of the year 2017. That time, the highlight was how he believed in quality wine for the Northwest area of Spain, and the important role we had as a coop model in this country.
This award in Enofusión adds to the good news we had right at the beginning of the year, when we positioned for the fifth year in a row, one of our wines, Martín Códax Lías 2015, as the Best White Wine unoaked in Spain by the AEPEV (Spanish Association of Journalists and Wine Writers) and after getting amazing scores for our wines at the principal Spanish wine industry guides.
Enofusión Awards
The Enofusión Awards recognise people, companies and institutions which have helped the wine industry with their work from different areas. Specifically, the D. Luis Hidalgo Award, which has been named this way to commemorate the father of the modern Spanish viticulture. It has been created by Enofusión to recognise the grand figures who have promoted the wine in our country.
Enofusión 2019 took place at the House of Congress, in Madrid, and will be the meeting point for many professionals and influencers of the wine industry. The aim of this conference is to give a voice to knowledge, innovation and the latest trends in the wine industry highlighting the wine inside the gastronomic industry. Enofusión has been for the past days, 28, 29 and 30 of January, the place where through tastings and conferences, you were able to learn about new trends, new wines and their role at a table or a bar counter.